Florida State College at Jacksonville
Program Marketing Campaign
The Problem
Enrollment numbers were down in 4 specific programs.
Video Interviews
Why did you choose this program?
Brand mood & photography style
Close your eyes and imagine you...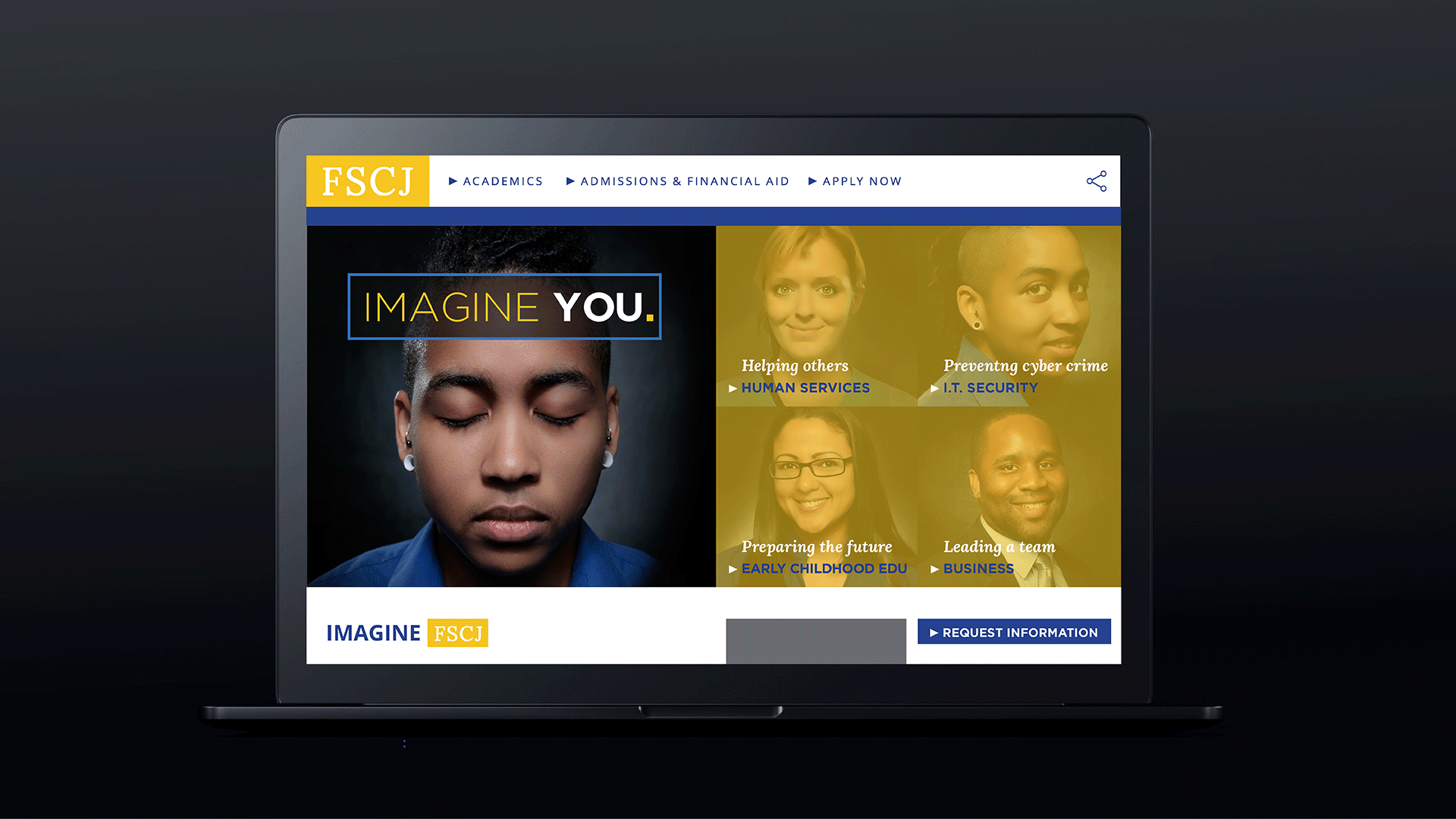 The Solution
Created a user focused digital brand campaign and experience.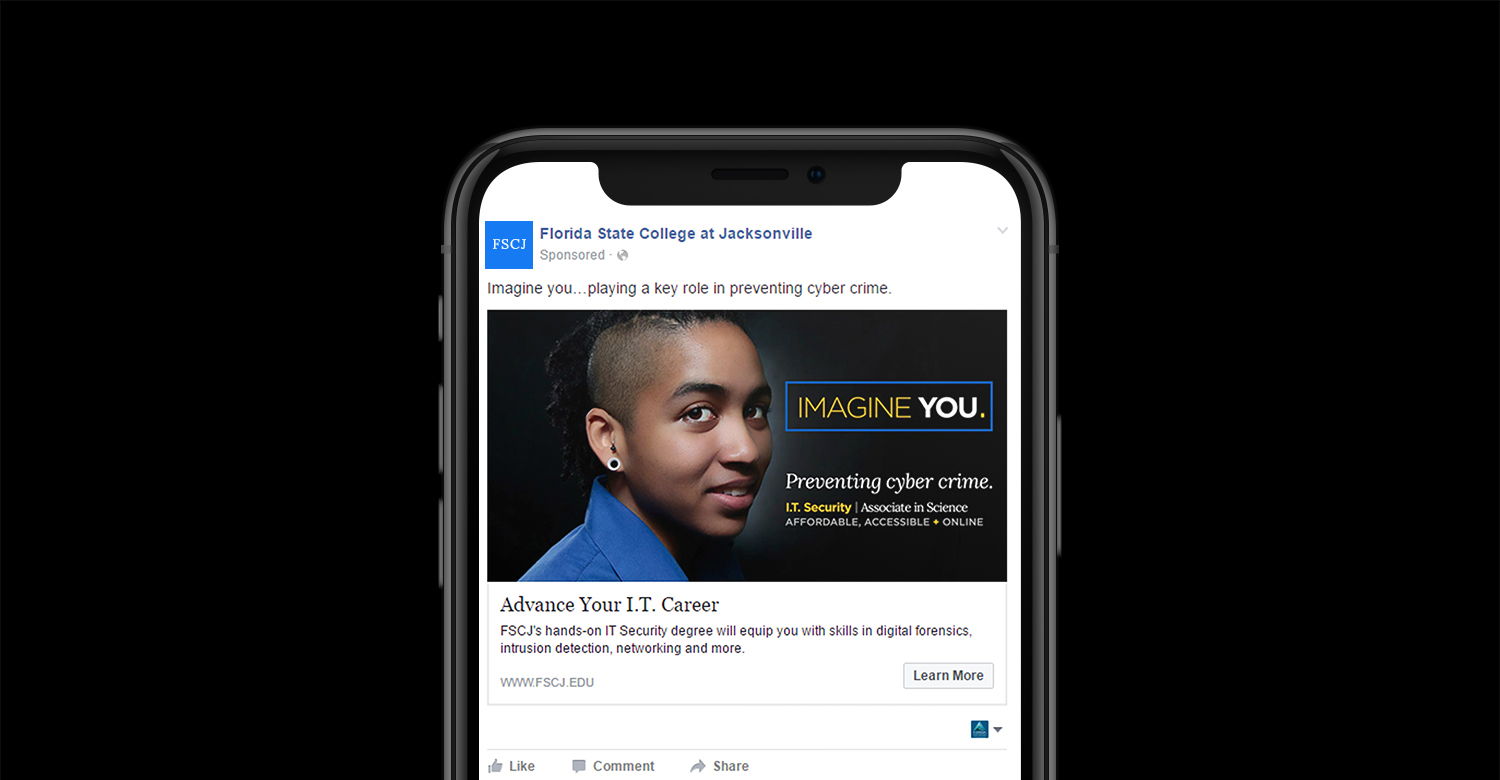 Digital Paid Ads
Facebook, Linkedin, Pandora, Instagram, Banner Ads
Digital Billboards
Created Community Awareness
On Campus Marketing
Also targeted students who may be looking to transfer to another college.
Video interviews incorporated into the web pages and shared on social media