PROPERTY BROCHURE EXPERIENCE
How do you illustrate 450 shopping centers' demographics, competition and market research?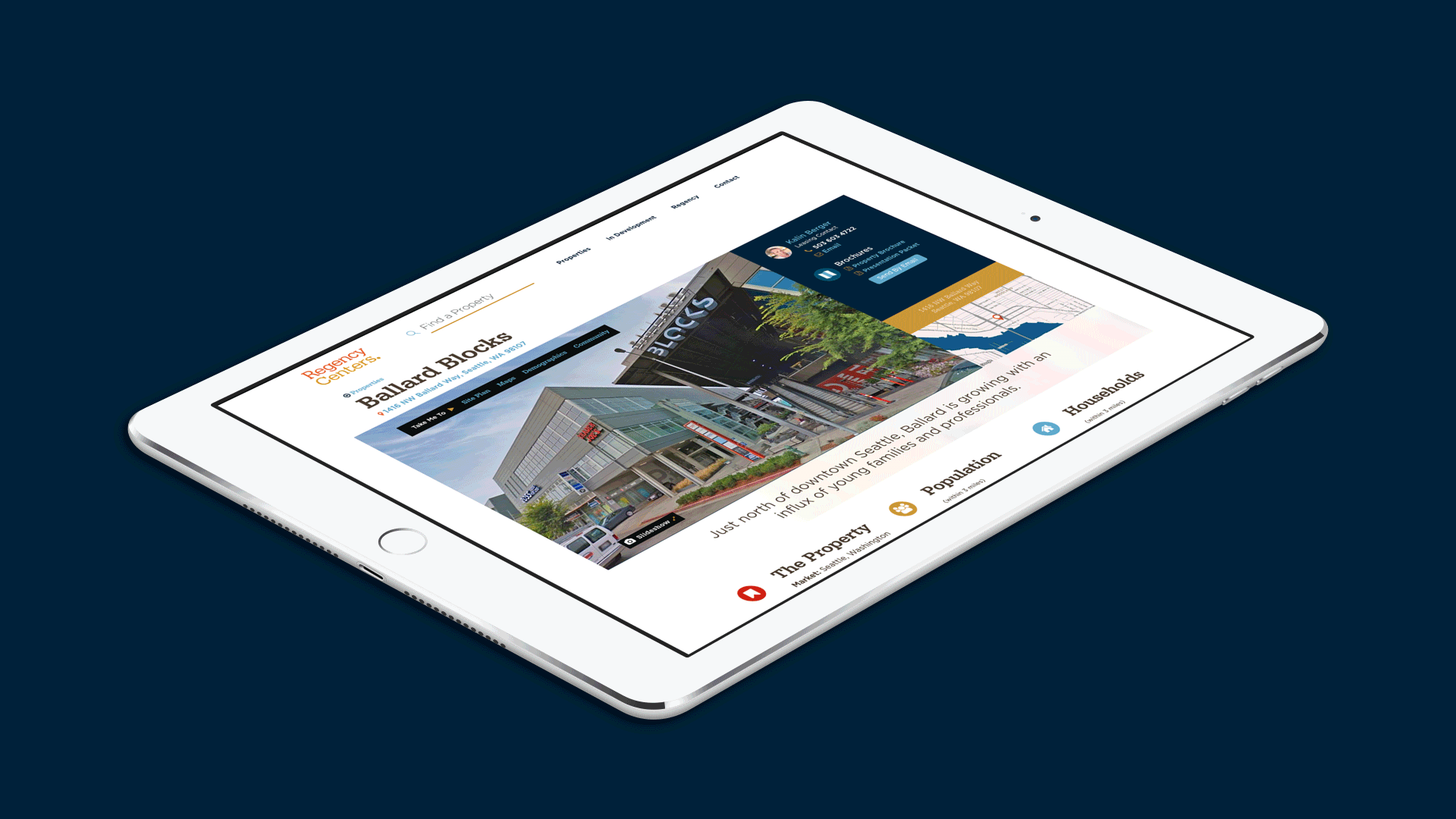 View. Print. Email.
Created a back-end shell that would populate the components from the mobile version.
CMS Requirements
Up to the minute easy updates.
Original Prototype Launched
As technology quickly changed, the user experience was improved and implemented into Regency's new brand.